How many tools do marketers know? We bet that you use quite a few of them, and possibly you are not looking for change especially if you like some tools more than others. What if we can tell you that switching and exploring new possibilities can bring you real savings? In this text, we'll tell you about the tools that we think are worth trying. We hope that after reading this article, many of our proposals will be used by you.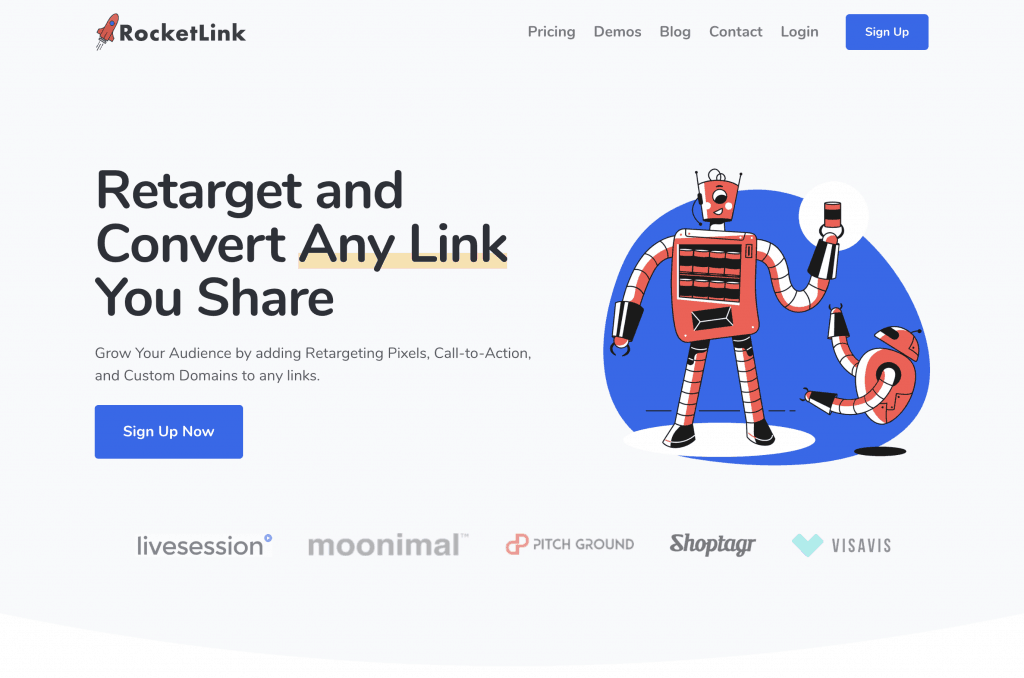 RocketLink was invented for everyone who needs to retarget a group of customers. With this platform, you can create audiences based on people who clicked on your links. Besides you can view statistics and control every result of activity your shared links gained.
Thanks to this, you can target people who have shown interest in your content by clicking on the link.
You can also customize the image, title, and description of the preview thumbnail when sharing a link on social media
Check out the video demo:
You can even add your own Call-to-Action or any other widget, popup, opt-in form by adding a JavaScript snippet from your other tool. What's game-changing? You can not only operate on your own links but other websites. Few live demos are available under this LINK. RocketLink is also great LinkedIn URL Shortener. Check it now!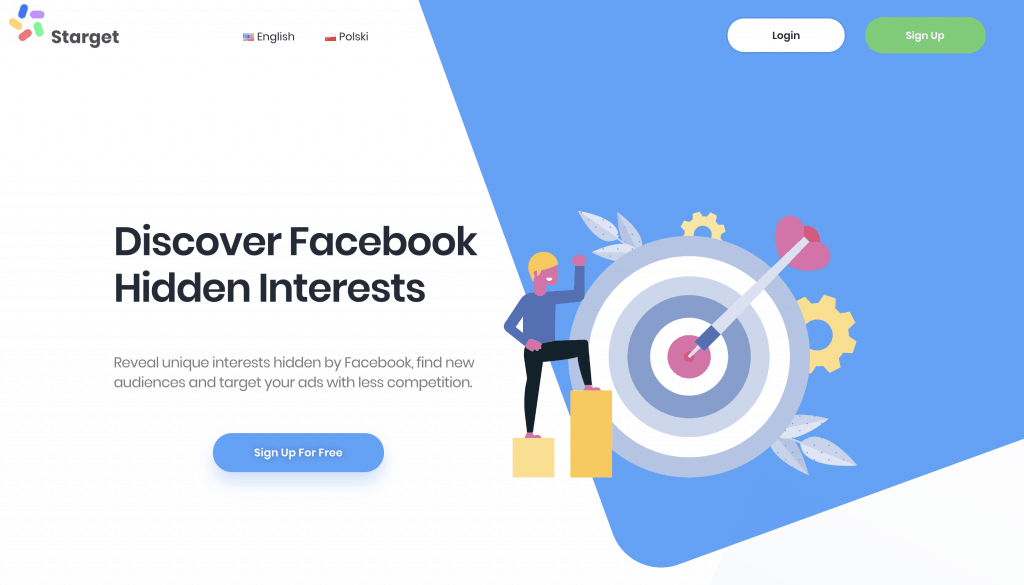 Starget is a must-have tool for everyone who is running Facebook Ads. It allows exploring all targetable interests that are hidden in FB Ads Manager. Targeting interests that your competitors don't know about decreases the cost of your campaigns.
Interests available in FB Ads Manager: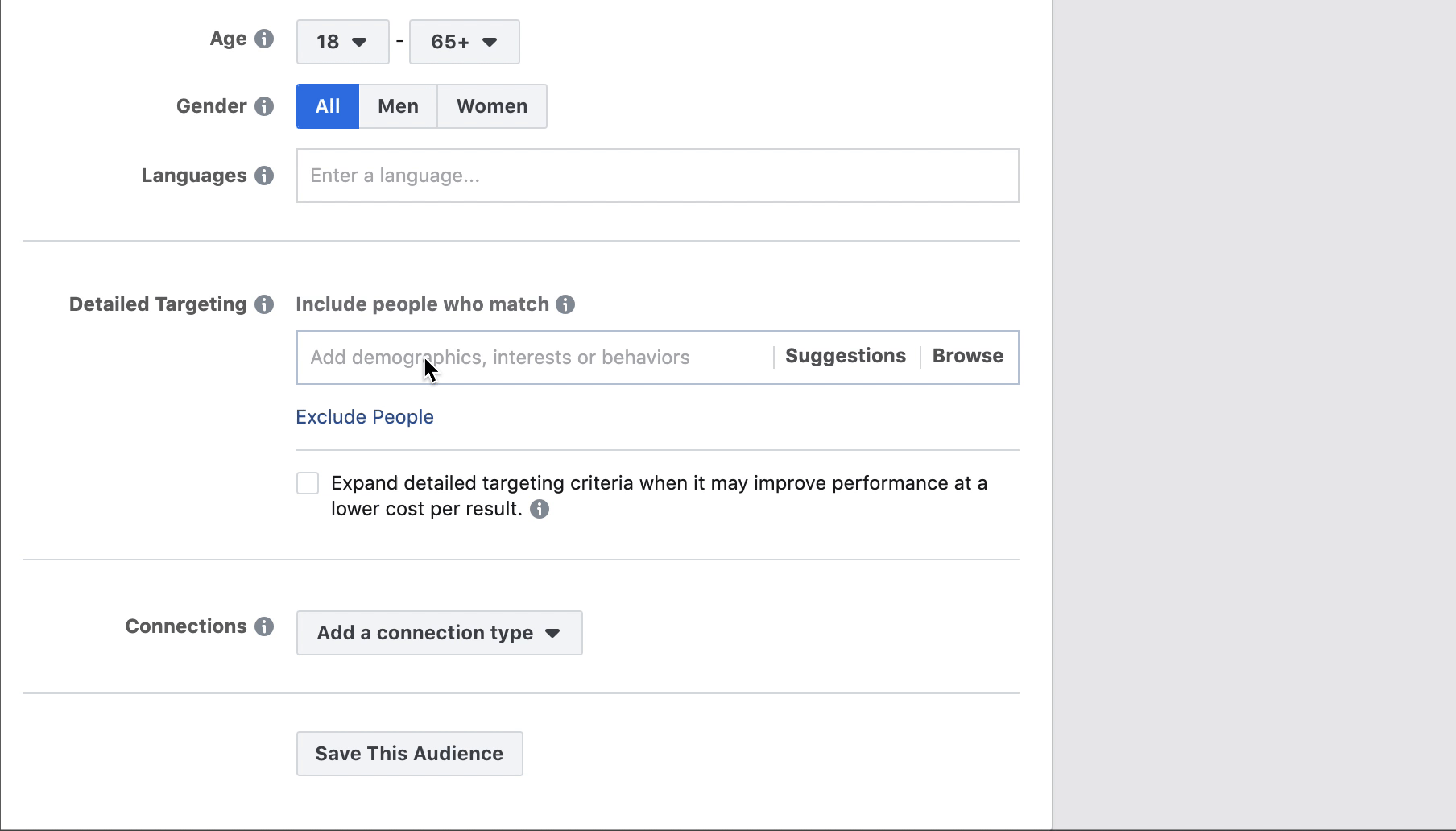 Facebook Hidden Interests that can be used for targeting: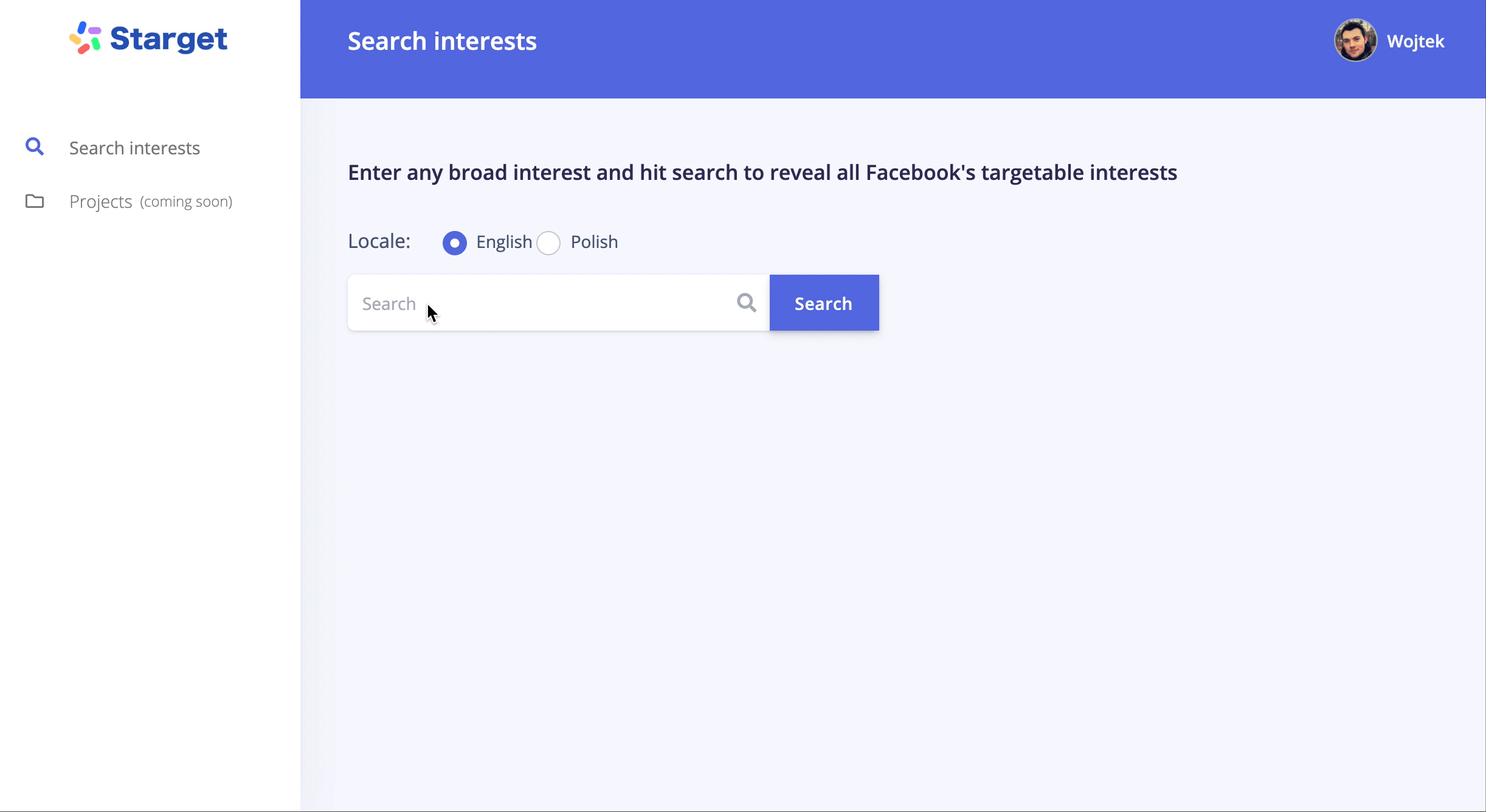 Starget allows you to find FB targetable interests based on relevant keywords. You can export them to CSV and XLS or copy and paste to your Ads Manager in the "Detailed targeting" field.
Sentione is a useful tool for monitoring online discussions. You can have an unlimited number of keywords and results, which is very helpful if you are looking for valuable opinions on social networks, blogs or forums. What's more, you can customize dashboards to suit your needs. When it comes to internet monitoring, you should not only be aware of what customers say about your brand but also react. Sentione lets you manage audience relationships. An additional advantage is the reports that allow you to measure and optimize your online performance.
It's an excellent tool for everyone who wants to plan every post in one place. Kontentino has an intuitive calendar that can help you with scheduling every kind of post that you want. If you promote your brand on Facebook, Twitter, Instagram, and LinkedIn – you should definitely try out this solution. What's more, if you work with many clients, you can send all your content to them and wait for their approval from the application panel. Thanks to Kontentino, you can manage all profiles of communities from multiple platforms in one place. You will save your time for other tasks.
This is a handy tool that you can use to send personalized e-mails on a scale. It will make your campaigns run in just a few minutes. Forget about time-consuming spreadsheets to track results, everything you need regarding e-mail marketing, you'll find it here. With this tool, you will be able to influence the acquisition of new potential customers.
Supermonitoring is a useful SaaS tool, thanks to which you will have an eye on your website performance. In the event of a page error, you will receive a notification that will help you react before anyone notices. In addition, you will reduce the losses that you may incur during the campaign and get reports that allow verifying the quality of the hosting service you are using.
LiveSession is a revolutionary tool that allows you to record how users interact with your website and improve your conversion rate, provide better support or debug your application. Every single click, mouse cursor movement or any other activity will be recorded letting you replay the session like you had video surveillance. Why? Something that's obvious for you or your frontend developer can be a real puzzle for your visitors. You will be astonished by how easy it is to improve the user experience when you know what is confusing them.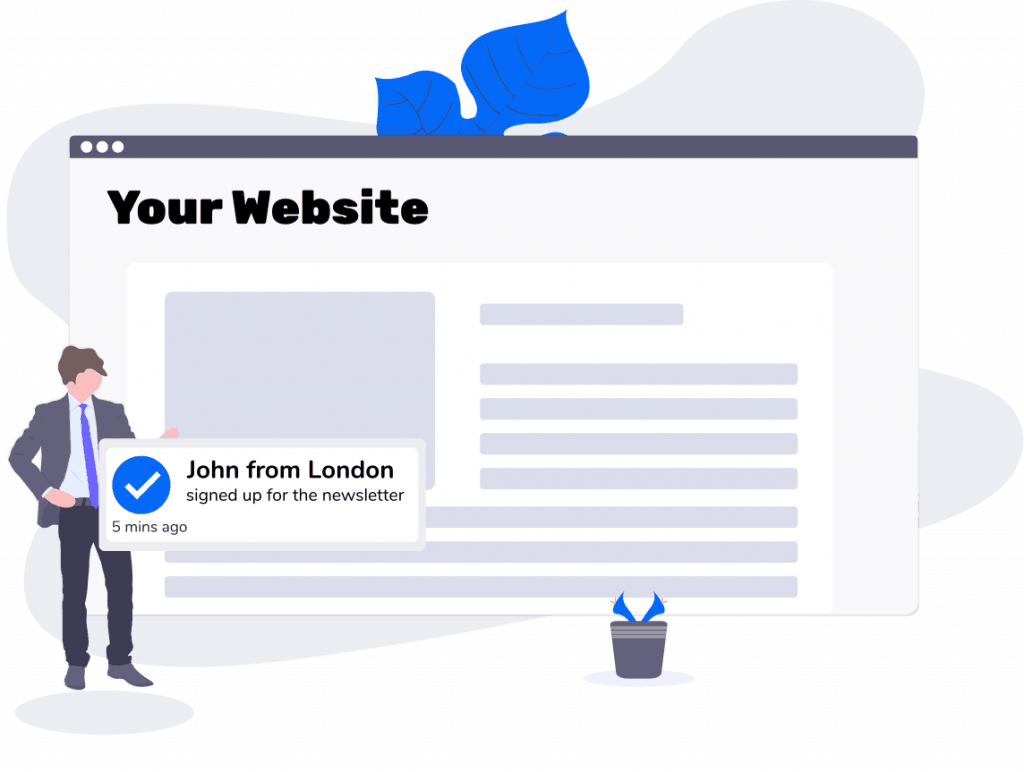 RocketPop is an outstanding tool that allows displaying proven psychological triggers on your website to build social proof, credibility and increase conversion rate. The application works with any website and landing page and is very easy to set up.
PROMOREPUBLIC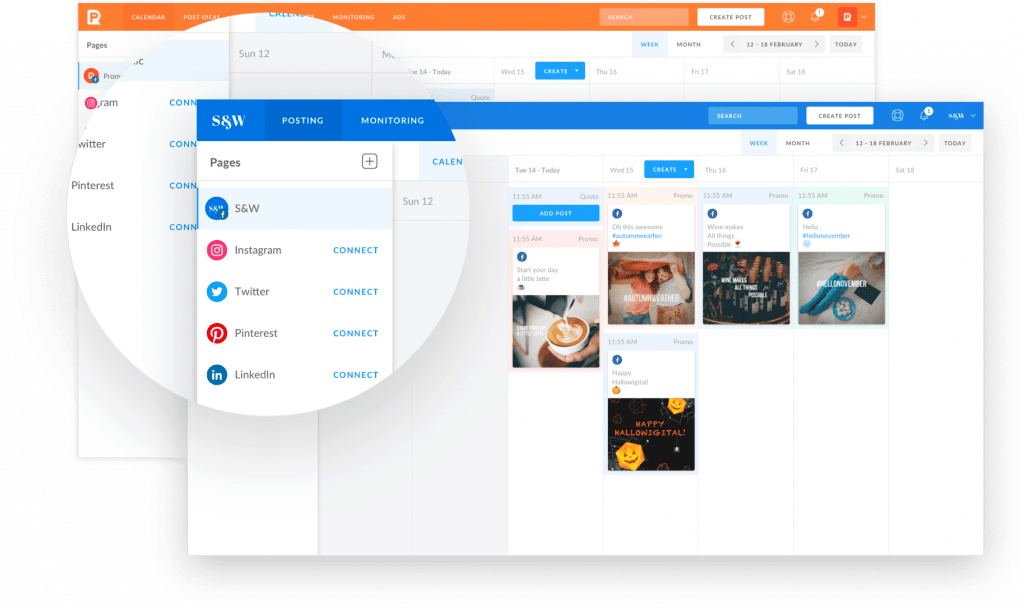 PromoRepublic is a white label social media marketing platform that helps agencies and freelancers improve collaboration with their clients and drive better results by streamlining the content approval process.
PromoRepublic allows inviting your clients into a limited client's interface where they can only leave comments and suggestions for their social media content without peeking into bulky spreadsheets. No need to have dozens of extra files, all updated client's requests will be conveniently organized in one place.
You can build the authoritative agency's image in the eyes of your clients by branding this social media management platform with your logo, colors and hosting it on your own web domain.
Are you looking for photos that may be attractive to your post or site? If so, then you should try Kaboompics. This is an extensive collection of free images that you can use even for commercial purposes. You do not need to take professional pictures to create beautiful visual content that will attract your audience. There are plenty of filters helpful while searching for the best pics, including searching by colors.
EarlyParrot is an excellent tool for referral marketing. With its help, you can create a campaign, based on which your community will recommend the product to their friends at the same time receiving, for example, a discount coupon for the service. EarlyParrot will make the new recipients interested in your actions, and you will be able to engage them yourself with links placed on the network.
Landingi offers a powerful landing page platform, even if you don't know a thing about programming. How does it work? Select a template, drag&drop elements, type in your copy, replace images and publish. It really is that simple, and it takes hours instead of days! Our tool offers unlimited landing pages, traffic and conversions, over 200 handcrafted templates and 5000 free stock images. Landingi is a perfect solution for small businesses, agencies, and freelance designers. Try it for free!
RIMUUT
For freelancers, acting and working more professionally just like a registered business is becoming a marketing advantage these days. Companies do not prefer to make their payments to freelancers off-the-book so being able to issue proper invoices to your clients with a virtual company solution can give your freelance business a huge boost. A solution like Rimuut's comes in very handy here. They also create free tools like invoice generator and hourly rate calculator for freelancers, too.
Better Proposals, one of the best proposal software tools nowadays, enables you to create visually attractive and high-converting proposals in minutes. Impress your clients, automate your sales process and skyrocket your conversion rate. Knowing when these web-based, trackable proposals are opened and forwarded helps you follow up at the right time, and you will also receive a notification when the proposal is e-signed and paid online. Absolute must-have if you want to win more business.
Venngage is a one-stop-shop for marketers looking to create compelling visual content online. Venngage's robust drag-and-drop design editor is incredibly easy to use. Beginners will be up and running and no time. Thousands of professionally designed templates ranging from pitch decks and business proposals to social media graphics can be customized in just a few clicks. Venngage also offers some unique features, like My Brand Kit, which automatically imports your logo and colors for use in various projects. You can either upload your own photos or browse Venngage's extensive library (conveniently synced with Unsplash). There's also a collection of over 40,000 icons and illustrations to spice up your creations. Venngage offers a free plan, as well as Premium and Business options. You can check out all their templates here.
If you often create presentations and you don't have time or skills for designing them, SlidesCarnival has prepared them especially for people like you. Choose the right template for your presentation and make your slides memorable for longer. What's more, it works well with Google Slides and Canva. Thanks to SlidesCarnival any presentation can be far more interesting and aesthetic.
You have probably heard or used photo banks. The problem with pics gained that way can be that they do not always seem natural and original. There's a specific style of shoots that we can all recognize from various ads. If you'd rather use unique pictures, you should definitely try Oodls. It's a platform that allows buying authentic content from Instagrammers. It's a win-win situation. Just search for accurate tags and find your perfect visuals.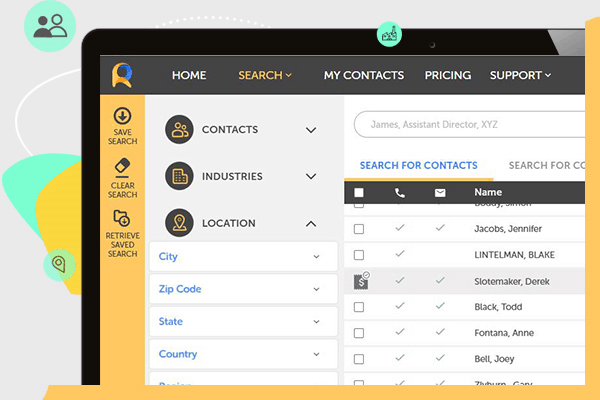 ReachStream is a database Platform aiding the B2B world to generate sales qualified leads. Business owners, Executives, Sales, and Marketing Managers are benefitted by the thoroughly verified data made accessible to utilize in their business needs. A database not only paves the path to your target audience but also shortens your sales cycle thus allowing you to generate high rates of return – All this in a single tool starting at just 99$. Set new benchmarks and exceed your targets with ReachStream!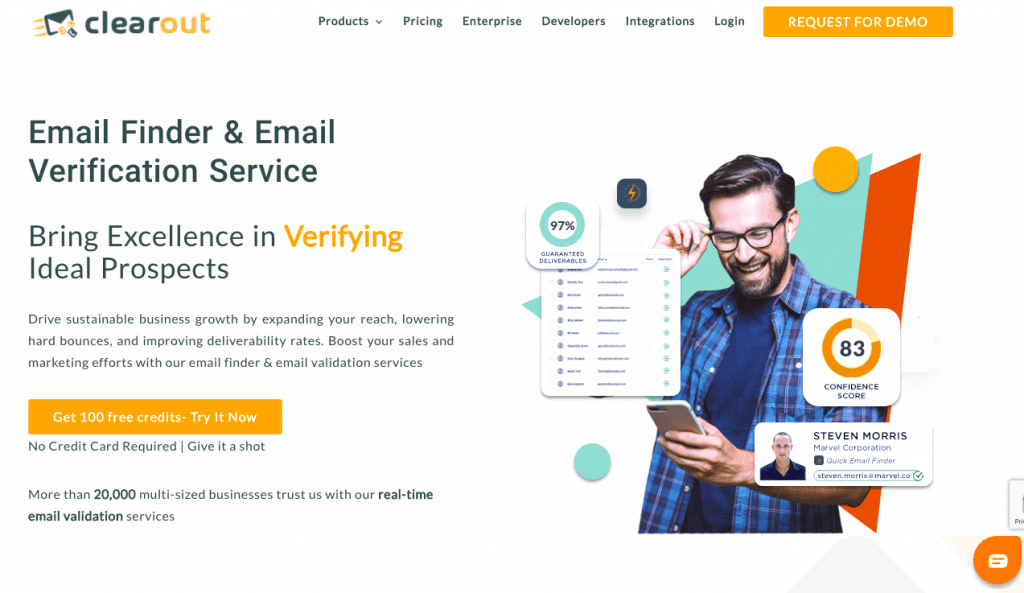 Clearout Email Verification and Email Finder tool expands your reach, lowers hard bounces, and improves email deliverability rates effortlessly. It enhances sales and marketing efforts by providing highly accurate customer data through email extraction of ideal prospects and email verification of all existing and future customers.
Many companies buy preset profiled lists from a third party or rely on old, decayed data to send identical mass emails. This puts the business in a vulnerable position ascribed to the low quality of the email lists.
To save your business and reputation from irreparable damage, Clearout can be the ideal tool. Email Finder provides assured results backed with a confidence score, and the email verifier provides the highest level of accuracy.
With more than 15 million email addresses verified each day, Clearout facilitates all businesses by capturing legitimate prospects only by removing abuse, spam traps, typos, temporary, and other invalid email addresses.
SlideModel
SlideModel is one of the best providers of editable presentation templates to help you create the perfect PowerPoint presentation. With a diverse client base that ranges from small businesses to large corporations and even Fortune 500 companies, SlideModel is one of the leading platforms worldwide.
Presentation templates aim to provide you with a fully functional and visually appealing layout without the need to redo every detail. If you want to make a beautiful slideshow or presentation, SlideModel's PowerPoint templates are the way to go. They have endless options and allow you to change everything on your slides without compromising visibility. Their slides are also compatible with Google Slides, and SlideModel Gallery is continually being updated with fresh and new content.
SlideModel representatives take the time to read every customer's comments and offer quality service accordingly. They provide customer service 24/7 through qualified and experienced representatives who will assist their subscribers with their needs. Also, their support team is always available for our customers to guide them into a delightful deck creation experience.
All the tools listed above can help you in your daily work. What's more, many of them are available in free trial versions. Test them and improve your productivity and performance!
marketing
marketing tools
rocketlink
saas